感謝各位玩家一直以來對『AVABEL LUPINUS』的支持。
JST:2019/9/18(三)15:00 ~ 2019/10/02(三) 13:59
1.從里衛依魯的活動NPC處承接每日任務
2.在NPC指定的中心塔階層收集材料
3.完成收集任務,獲得新家具!
※階層越高,材料道具掉落率越高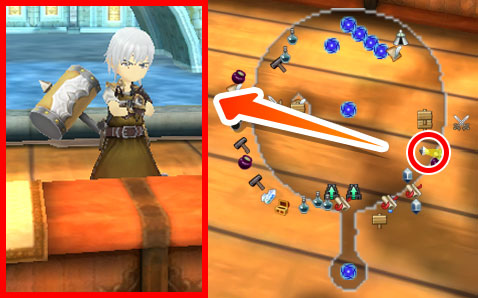 | | | |
| --- | --- | --- |
| 活動任務 | 報酬 | 解放日程 |
| 討伐怪物與收集材料1 | 舒適生活BOX | JST:2019/09/18~ |
| 討伐怪物與收集材料2 | 舒適生活BOX | JST:2019/09/19 4:00~ |
| 討伐怪物與收集材料3 | 舒適生活BOX | JST:2019/09/20 4:00~ |
| 討伐怪物與收集材料4 | 舒適生活BOX | JST:2019/09/21 4:00~ |
| 討伐怪物與收集材料5 | 舒適生活BOX | JST:2019/09/22 4:00~ |
| 討伐怪物與收集材料6 | 舒適生活BOX | JST:2019/09/23 4:00~ |
| 討伐怪物與收集材料7 | 舒適生活BOX | JST:2019/09/24 4:00~ |
| 討伐怪物與收集材料8 | 舒適生活BOX | JST:2019/09/25 4:00~ |
| 討伐怪物與收集材料9 | 舒適生活BOX | JST:2019/09/26 4:00~ |
| 討伐怪物與收集材料10 | 舒適生活BOX | JST:2019/09/27 4:00~ |
| 討伐怪物與收集材料11 | 舒適生活BOX | JST:2019/09/28 4:00~ |
| 討伐怪物與收集材料12 | 舒適生活BOX | JST:2019/09/29 4:00~ |
| 收集材料1 | 舒適生活BOX | JST:2019/09/30 4:00~ |
| 收集材料2 | 舒適生活BOX | JST:2019/10/01 4:00~ |
| 收集材料3 | 舒適生活BOX | JST:2019/10/02 4:00~ |
| | |
| --- | --- |
| 活動任務 | 報酬 |
| 獲取3個家具吧!1 | 美式復古星·天花板A購物卡 |
| 獲取3個家具吧!2 | 美式復古星·地板A購物卡 |
| 獲取3個家具吧!3 | 美式復古星·墻壁A購物卡 |
| 獲取全部家具吧! | 舒適生活×5 |
購物卡
材料
必要數量

美式復古星·霓虹燈A購物卡

五顏六色的木材,五顏六色的螺絲
每個55

美式復古星·吧檯A購物卡

五顏六色的木材,五顏六色的螺絲
每個70

美式復古星·看板A購物卡

五顏六色的木材,五顏六色的螺絲
每個50

美式復古星·沙發A購物卡

五顏六色的木材,五顏六色的螺絲
每個60

美式復古星·點唱機A購物卡

五顏六色的木材,五顏六色的螺絲
每個70

美式復古星·午間套餐A購物卡

五顏六色的木材,五顏六色的螺絲
每個35

美式復古星·長餐桌A購物卡

五顏六色的木材,五顏六色的螺絲
每個60
Thank you for playing "AVABEL LUPINUS."
JST:2019/9/18(wed)15:00 to 2019/10/02(wed) 13:59
1.Let's accept the Daily Quest from Event NPC in Revere.
2.Let's collect materials at the Main Towers' floors that NPC has selected.
3.Let's get the new furnitures made from materials collected and through quests!
*The drop rate of material items increases as you go up the floors.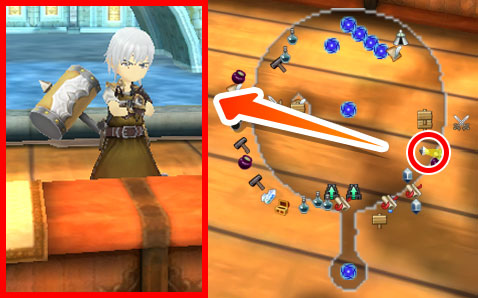 | | | |
| --- | --- | --- |
| Quest | Rewards | Unlocking Date |
| Defeat monsters and collect materials 1 | Luxurious Living Box | JST:2019/09/18~ |
| Defeat monsters and collect materials 2 | Luxurious Living Box | JST:2019/09/19 4:00~ |
| Defeat monsters and collect materials 3 | Luxurious Living Box | JST:2019/09/20 4:00~ |
| Defeat monsters and collect materials 4 | Luxurious Living Box | JST:2019/09/21 4:00~ |
| Defeat monsters and collect materials 5 | Luxurious Living Box | JST:2019/09/22 4:00~ |
| Defeat monsters and collect materials 6 | Luxurious Living Box | JST:2019/09/23 4:00~ |
| Defeat monsters and collect materials 7 | Luxurious Living Box | JST:2019/09/24 4:00~ |
| Defeat monsters and collect materials 8 | Luxurious Living Box | JST:2019/09/25 4:00~ |
| Defeat monsters and collect materials 9 | Luxurious Living Box | JST:2019/09/26 4:00~ |
| Defeat monsters and collect materials 10 | Luxurious Living Box | JST:2019/09/27 4:00~ |
| Defeat monsters and collect materials 11 | Luxurious Living Box | JST:2019/09/28 4:00~ |
| Defeat monsters and collect materials 12 | Luxurious Living Box | JST:2019/09/29 4:00~ |
| Collect materials 1 | Luxurious Living Box | JST:2019/09/30 4:00~ |
| Collect materials 2 | Luxurious Living Box | JST:2019/10/01 4:00~ |
| Collect materials 3 | Luxurious Living Box | JST:2019/10/02 4:00~ |
| | |
| --- | --- |
| Quest | Rewards |
| Get 3 Furnitures! 1 | Retro Star Ceiling A Order Card |
| Get 3 Furnitures! 2 | Retro Star Floor A Order Card |
| Get 3 Furnitures! 3 | Retro Star Wall A Order Card |
| Let's get all furnitures! | Luxurious Living Box×5 |
| | | |
| --- | --- | --- |
| Order Card | materials | Necessary Amount |
| Retro Star Neon A Order Card | Colorful Lumbers,Colorful Screw | 55 each |
| Retro Star Bar Counter A Order Card | Colorful Lumbers,Colorful Screw | 70 each |
| Retro Star Panel A Order Card | Colorful Lumbers,Colorful Screw | 50 each |
| Retro Star Sofa A Order Card | Colorful Lumbers,Colorful Screw | 60 each |
| Retro Star Juke Box A Order Card | Colorful Lumbers,Colorful Screw | 70 each |
| Retro Star Lunch Set A Order Card | Colorful Lumbers,Colorful Screw | 35 each |
| Retro Star Long Table A Order Card | Colorful Lumbers,Colorful Screw | 60 each |